The European Solidarity Corps is a volunteering program introduced by the European Union to bring together youth from different EU countries to create a better society by supporting helpless people and responding to societal challenges. This time FRSP together with partner Attiva Mente from Italy organised a team volunteering project in Sicily where 10 amazing young women spent one-month helping local society and taking part in various activities. We encourage you to read the third and the last part of the memories, prepared by Bulgarian participants. Enjoy!
With the help of the Active Bulgarian Society, I spent the whole month of April in the beautiful town of Modica, but actually, one month was too short! I had the time of my life, spent with the best people ever. Our team consisted of three Bulgarian girls, four Polish, and three from Italy. When I applied to the project I really did not expect to meet people that I like THIS much and to also learn so many life lessons and really gain so many skills and knowledge, but here I am.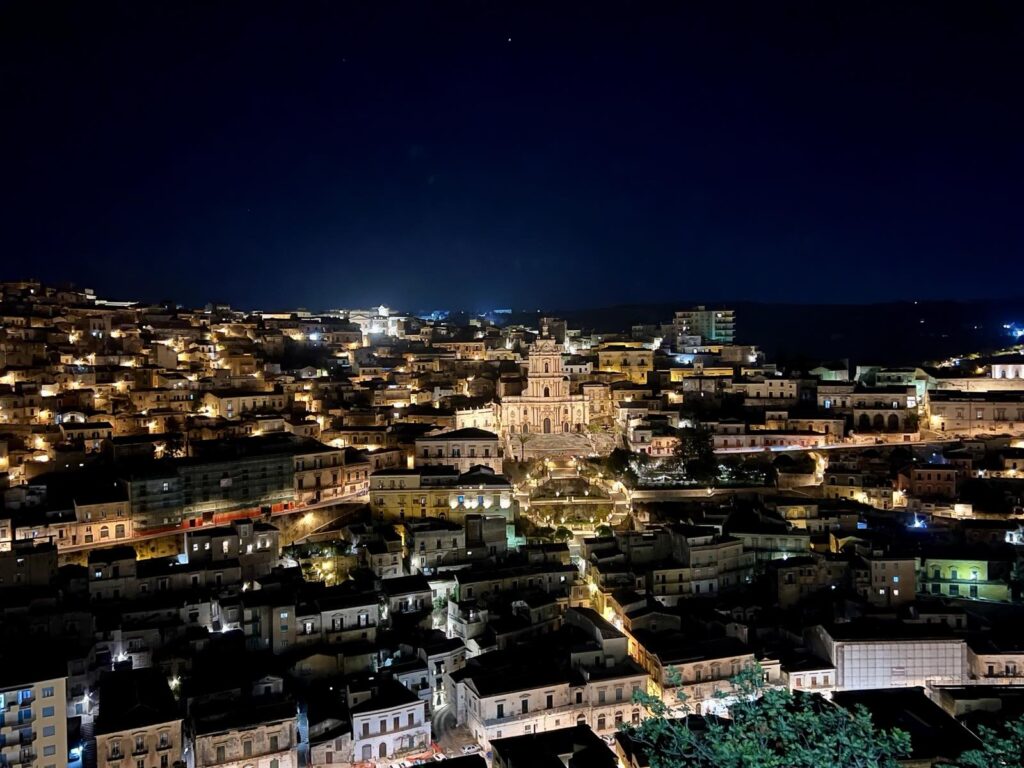 It's been almost a week since I came back from the Modica project. The only thing that comes to my mind when I remember the time spent there is love. And unification. The energy I felt there is indescribable and I am grateful that I had the opportunity to make this unforgettable adventure possible. I hope to come back again!
It was such a big challenge for me. I was scared and at first I was afraid that I would not be able to deal with it, because for the first time I had to take on the role of facilitator. In the end, with a lot of work together we managed to realize many successful learning activities, games and entertainment for children. Of course, there were also not so successful activities, but this is the risk of doing this work. There are always ups and downs, as well as things that are not up to us and we cannot change or anticipate, but we learn during the journey. In the end, I managed to overcome most of my fears. This was also my motivation to participate in the project and decide to go. For me, it really was an experience that changed my life forever and it will never be the same again. I can't believe how much imprint and impact it left on me. The people I met, both from the organization and the other volunteers, are wonderful. During the time we lived together and shared a house and a room with some of them, we were as close as a family. The best thing is that we are united by common values and maybe that's why we managed to create such a calm and secure space around us.
In the beginning my inspiration was the place, as it was my dream to visit a province in the south of Italy, and even more than for a whole month. Then the topic. I am a student of Psychology and I have always cared about human rights. As a person, I can say that I am very compassionate and love to help. Even when we conducted the interview, I fell in love with the attitude of our trainers. I was the happiest person when I was told that I had been chosen and I even decided to get vaccinated so that I could travel. Due today, I'm not sorry, haha.
Regarding the activities, the first week we had a training with the project coordinators, during which we learned everything we needed and used it throughout the project. We have accumulated so much knowledge in such a short time that it will certainly be useful to us and we will use it in the future. That was the reason it was so intense, but we did it. We managed to hold classes at the Mediterranean Hope in Scicli, where we had the opportunity to talk to refugees mainly from Africa – Syria and Sudan. They were all very open, they took us around the city and showed us everything as we walked together. The next day we managed to create various interesting activities for them. Maybe it's time to share a fun story for me. Unfortunately, I was not able to attend the classes that day because I fell down stairs while leaving home. We visited a hospital, passed the necessary examinations and I was happy that at the last moment I decided to take out insurance. Most of the doctors spoke English, and there were some with whom we somehow managed to communicate in Italian. Fortunately, I had no fractures, only terrible pain, but I took a short break and painkillers for a while. The people from the host organization helped me and did everything necessary to make me feel good.
We also visited a local school – Liceo Scientifico Galileo Galilei, where together with teenagers at different ages we carried out activities related to discrimination, prejudice, tolerance and harassment. Then we visited Caritas Ragusa, where the activities were not so successful, as most of the participants were missing or late, although we had prepared. Still, we did everything we could. In addition, we were able to talk to a lady who received accommodation from them. She told us a little more about her life. We also visited Marina di Acate, learned poignant stories about migrants who live and work there in very difficult conditions. We also met children from different countries who grew up there and it was a pleasure to talk to them, they welcomed us with open arms and hearts. We danced together, played games and had a lot of fun! We were able to talk to volunteers who work there and learn more about their work. We also met with young people participating in an Erasmus + youth exchange and together with them we re-created various activities related to the project topics. It was a great experience, because we managed to realize everything we wanted. For this purpose we cannot fail to mention again the organization and the people behind it.
The training, knowledge, skills and help we received from them are invaluable. Finally, we managed to make our own projects with our concept. I created a workshop about Happiness, where we discussed what it is, where it comes from and what our concept of it is. Overall, I am pleased with the end result, as the topic managed to provoke a great discussion among the participants and my initial goal was achieved. In the end, I really felt proud of myself, even though I knew it could always be better.
All this and much more about our experiences, we had the opportunity to share weekly with the listeners of Radio Sbaglio. It was another challenge, but it was very useful for me personally and I was able to start speaking more calmly and freely. When I first saw Modica, I fell in love. It stayed in my heart forever. For the first time in a long time, someone asked me: "how are you?" and I was able to say and I really felt that I am happy. There I realised how important it is to appreciate and enjoy the moment. The food and culture were amazing. For the first time I tried a horse meat pizza and saw one with french fries on it. I was shocked at first, but then it turned out to be quite normal for Sicily. I will not even comment about pasta and tiramisu. The best executioner. And my favourite was scaccia with tomatoes and eggplant. As for ginseng coffee and modican hot chocolate, they have no equal! Finally, if you are wondering whether to embark on such an adventure, do not hesitate. It was worth it to me a hundred percent.
Yamur Imamova
One month in Sicily as a volunteer in a social inclusion project.
I spent the whole of April 2022 in a very beautiful small city in Sicily, called Modica, working as a volunteer with 9 other girls in a project for social inclusion. We lived in the ancient part of the city, called Modica Bassa. All the houses were made from stone and kept in a baroque style. There were a lot of stairs in the whole city leading to beautiful panoramic views.
The video was financed by European Commision funds under the European Solidarity Corps Programme.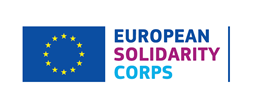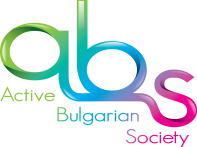 The first week we had facilitation training that was very intense and interesting. The next three weeks we would facilitate our own activities in high schools, help centers and migration centers. We worked mainly with refugees and local teenagers. All our activities were centered around the topics of migration, discrimination, bullying, violence, human rights, and social inclusion.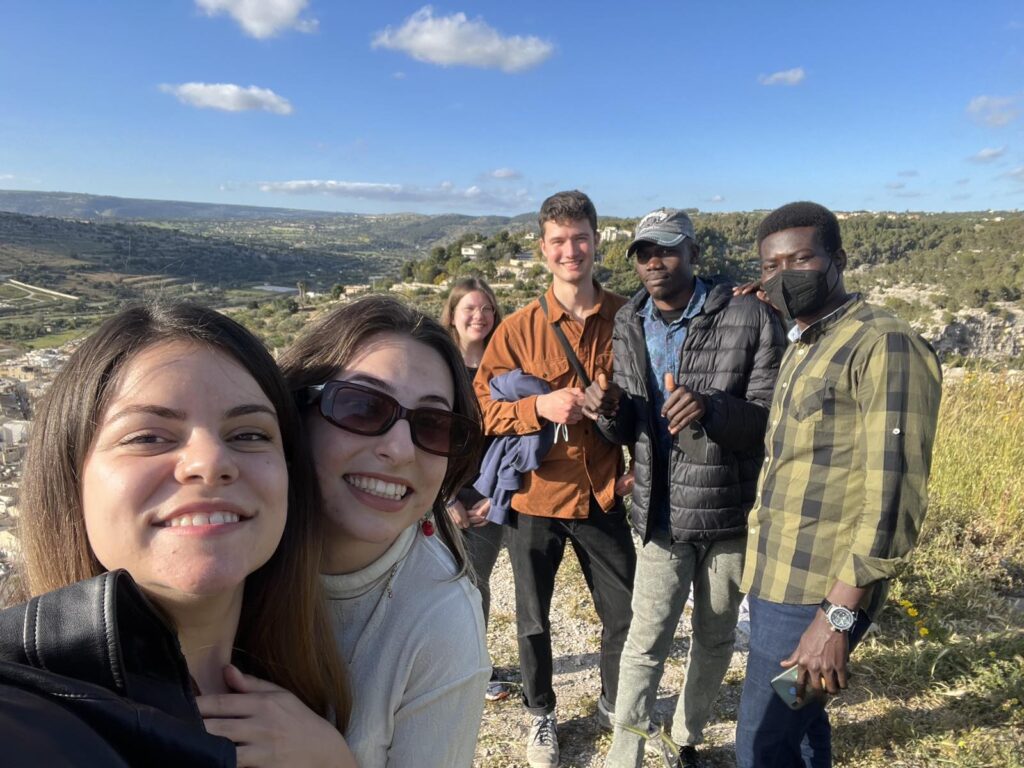 This whole experience was incredible and was one of the best decisions I have ever made. It was enriching in every possible way. I broadened my perspective and opened my eyes and heart to different people. I realized a lot about myself and learned how to be a team player. I recommend everyone to go on a longer project and dive in a new culture and experience it to the fullest.
Slavena Hristova, Varna, 2022